Tim Rhodes
Global Speaker / Executive & Transition Coach
Tim Rhodes is an award winning global speaker whose dynamic style and challenging insights have motivated leaders in more than 12 countries.
Tim coaches senior executives on strategic leadership skills and building a meaningful life in retirement. Leaders from American Airlines, ComEd, Mercer, University of Chicago and Washington University, St. Louis have trust Tim's wisdom and guidance.

For over three decades Tim has served on corporate and non-profit boards in categories of healthcare, insurance, social services, ESOP and graduate education.
Tim is an avid fly fisher, Twain enthusiast and pre-code movie devotee. Tim and Cheryl have been married for over 30 years and are blessed with two adult daughters.
CEO $100 million multinational organization
Ordained Clergyman
Ringling Bros. and Barnum & Bailey Circus Clown
"We did well while doing good."
Tim was called to turn around a struggling international charity. Losing $2.5 million per year, the organization confronted ending services for clients and bankruptcy. Leading an amazing staff, Tim guided the organization's restructuring to focus on its core mission, become financially sustainable and produce the largest financial surplus in the organization's history. During his tenure, Tim negotiated treaties with foreign governments, led acquisitions, grew revenues and profits and had a 93% employee satisfaction rating. "We did well while doing good."
Wow! What A Life!
Tim is an ordained pastor and teacher. In 1990 he was called to serve in a small Midwestern town where he increased attendance 33% while doubling revenues and finishing each year with greater contributions than expenses. Tim's congregation raised funds to build a church in Africa and started the community's first food pantry. Responding to the historic Mississippi floods, the congregation led a multi-church work crew to help repair damaged homes and lives.
Tim then became the founding pastor of a new church in Naperville, Illinois. The young church tripled attendance and Tim built a diverse staff of professionals that developed an innovative mission program with a national footprint. The congregation had a strong heart for missions, so they helped repair housing in Appalachia and Mississippi, stocked food pantries, and aided rural farm workers.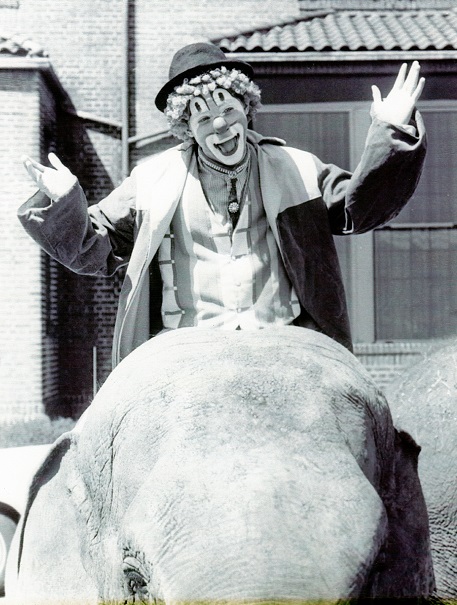 Becoming a Ringling Bros. and Barnum & Bailey Circus clown was Tim's childhood dream. His senior year in high school, Tim auditioned for Ringling's Clown College. He was the first candidate accepted into the 1978 class of clowns. After graduation, Tim was selected to perform with Ringling Bros. and Barnum & Bailey Circus where he rode elephants, performed acrobatics and exhibited buffoonery around the United States. Tim later taught clowning at colleges and started clown ministries.